Volunteer for Diane Hofstede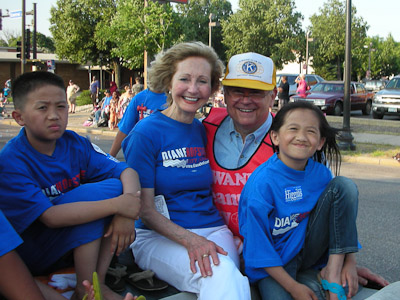 Every successful political campaign depends upon the time, talent and hard work of its dedicated volunteers. If you would like to volunteer for my campaign, we can use your help! Whether you have only an hour or two, or you want to work from now until Election Day, there is a place — and an important job! — for you.


Please fill out the form below to tell us about yourself and your interests as a campaign volunteer. For more information, contact my campaign manager, Betty Folliard. And THANK YOU for your interest!








Thanks again—your effort does make a difference!