The University District Alliance Partnership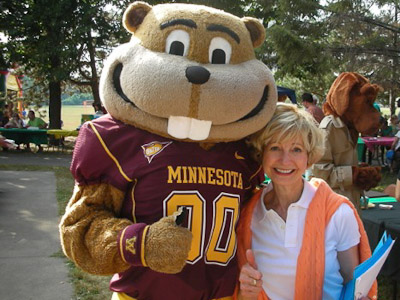 In 2007 the Minnesota legislature approved $1.5 million to create a formal relationship called the University District Alliance. I was instrumental in the formation of this historic partnership, which for the first time established formal ties between the University and the community and City within which it exists.
The Alliance will work to define a vision for the future development of the District that recognizes the advantages of living close to a major urban University and the need for a livable environment. The primary partners in the University District Alliance are:
The University of Minnesota and its students
Augsburg College
The City of Minneapolis
2nd Police Precinct
The U of M Police
The neighborhoods adjacent to the university (Como, Marcy-Holmes, Prospect Park, and West Bank/Cedar-Riverside) and their residents
The business associations and businesses near the University, including Dinkytown, Stadium Village, Southeast, Northeast, and West Bank
In addition to serving on the Alliance, I also serve on the U of M Stadium Advisory Committee. One of the Alliance's projects was to reduce the impact of the new Gopher stadium on the surrounding communities. Other goals of the Alliance are to:
Responsibly capitalize on its exceptional resources,
Maintain and improve a vibrant, safe, healthy and sustainable community,
Contribute to making the community around the University a preferred place for people of all ages to live, work, learn, do business, and visit, and
Build a strong community through collaboration.
Moving Forward
By creating formal partnerships and pushing for institutional accountability to the community, my work will give neighborhoods a voice and allow diverse interests to work together to build a stronger community.