2006 Results
Neighborhood Summit
I initiated the first of what would become a yearly neighborhood summit. In 2006, together we identified neighborhood priorities and the resulting summit focused on public safety and housing and livability.
Public Safety
The Minneapolis City Council confirmed Tim Dolan as the new Police Chief. I supported his confirmation. The Council requested that the police chief to focus on:

Reversing the increase of violent crime in Minneapolis
Improving the relationship between police officers and citizens
Disciplining officers guilty of misconduct
Recruiting and retaining a more diverse force.

I worked with other Council members to identify ways to stop the layoff of police officers due to budget restrictions. In the end, layoffs were avoided by drawing upon the City's contingency fund to cover the shortfall, by shifting police department projects into 2007 and by implementing a new technology that reduced gas usage of police cars.
I created the Grocery Store Task Force to close a problem business that negatively impacted the community. More than $500,000 in City resources - police, public safety and regulatory services - had been spent in the past addressing problems at 4-You Food Market/Wafana's. As a result of this task force, its license was revoked.
Business/Economic Development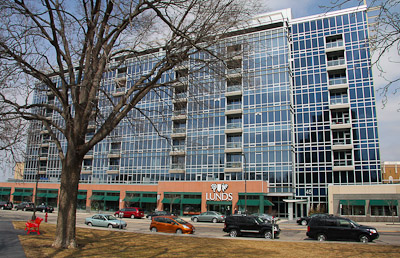 Much of the work I do on the City Council clears the way for new businesses to take root and thrive in our community. In 2006, the following businesses opened in the Third Ward:
Lund's opened a new store at 25 University Ave NE, providing space to a number of new businesses, including Caribou Coffee, White Way Cleaners, Prairie Store Pharmacy, and Minneapolis Floral.
DeLaSalle High School hired the architectural firm MS & R (Meyer, Scherer and Rockcastle, Ltd.) to design an athletic field on Nicollet Island in order to create an amenity for the entire neighborhood.