2009 Results
NeighborhoodFest®
I hosted the 4th Annual Neighborhood Summit to celebrate our community achievements, outline future goals, and expand dialogue pertaining to safety, livability, transportation and economic equity. Residents filled the historic Ritz Theater to hear from and interact with a panel of city, county, state, and academic leaders directly involved in transit planning and policies that impact the Third Ward and our City.
Public Safety
My Third Ward CARE Committee continues to be a success in identifying problem properties and businesses, demolition of problem properties, and increased property inspections. By combining the efforts of city departments to collaboratively working together, we have reduced crime and removed blighted properties in the ward.
The 2nd Precinct led the city in crime reduction and the 4th Precinct was second in crime reduction. In the 2nd Precinct there as a total of an 11% crime reduction in 2009. They led the City in Part I Violent Crime reduction over a two-year period. For the 4th Precinct, crimes were down 12% in 2009. Additionally 355 guns were taken off the street on the Northside in the past year; 55% of the Citywide total.
The Liquor Industry in the City (LINC) Committee that I initiated in 2007 continues to be an effective bridge between bar owners and regulatory services, addressing the issues of managing a liquor business more effectively. The goal is to help businesses be successful in our city.
Since 2006, more than 900 problem properties were registered, inspected and corrected. I collaborated with city departments and neighborhoods to shut down long-term problem properties, to remove blighted properties and to make improvements to our Third Ward properties.
Housing
The problem of home foreclosure reached a crisis in 2009 on the North side. I spearheaded the first public discussion in our city by convening a panel of Federal, State and local officials. The meeting resulted in Congressional hearings in Minneapolis with U.S. Representatives Barney Frank, Rahm Emanuel and Keith Ellison. We established a pilot program which is now a national model to address the crisis. Minneapolis was awarded $70 million from Federal, State and local governments for homes to be rehabbed and sold to owner-occupants. Third Ward eligible neighborhoods included McKinley, Hawthorne, Beltrami, and Sheridan.
The Minneapolis Advantage plan for homeownership operated in the McKinley, Hawthorne and Beltrami neighborhoods in 2009. The program assisted with down payment, closing costs and renovation costs and offered a $10,000, 0% interest loan that is forgivable over five years to anyone buying a home in one of the eligible neighborhoods.
As part of my ongoing efforts, the Minneapolis Homebuyer Program received a $1.5 million grant from Federal Home Loan Bank for foreclosed properties. The forgivable loans of $10,000 per property are to be used for down payments, closing costs, and small repairs. The eligible Third Ward neighborhoods include Beltrami, Hawthorne, McKinley, and Sheridan.
St. Marion's broke ground for their new three-story, 21 unit senior housing facility. I worked with Catholic Eldercare in their plans to expand their facility by adding an addition of 230 rental units for our aging citizens to enjoy a state of the art facility. In addition to their expansion plans, Catholic Eldercare purchased Crescent Trace condominiums made the complex affordable senior rental units.
Business & Economic Development
The City of Minneapolis Community Planning and Economic Development department, in conjunction with my office, has a implemented a goal to grow Minneapolis businesses and employ Minneapolis residents in the rehabilitation of vacant and foreclosed homes, in order to restore a healthy housing market and a strong neighborhood economy. To achieve this goal, three strategies were implemented:

to connect potential developers, contractors and construction workers to information, resources and required certification related to neighborhood reinvestment and housing rehabilitation
to assist Minneapolis residents looking for employment and/or training in the construction industry
to grow green employment opportunities through the rehabilitation of vacant and foreclosed homes. 100 Green Homes will be built on the North side of Minneapolis.

Chow Girls Catering opened on 13th Avenue NE.
Transit
I supported implementation of the Access Minneapolis Plan along with bikeways throughout the Ward. The 18th Avenue trail was awarded $1 million in federal funds.
Plans for the new Lowry Avenue Bridge were approved by Hennepin County with strong support of our community. Residents, along with my office, participated in the design and recommendations of the bridge. Together we recommended a bridge that would celebrate and recognize the importance of the connections between North and Northeast Minneapolis as well as our strong Arts Community, and the Third Greatest Riverfront in the world. The disassembled parts were incorporated into the Hiawatha Maintenance Facility, as a fence, the first LEED Gold Certified building in the City.
City Finances
The American Recovery and Reinvestment Act of 2009 included $787 billion dollars in tax incentives, physical infrastructure spending and program investments. The City of Minneapolis moved swiftly and aggressively to ensure that federal stimulus dollars have the maximum possible impact on the city, its residents, and the region. Funds were used to address the mortgage foreclosure issues and provide affordable housing for our city. City staff identified a pool of $4.9 billion of those funds for Minneapolis in the effected neighborhoods in North and Northeast.
I and other City leaders developed the Minneapolis Economic Recovery Strategy to seek federal funding that preserves and creates jobs and makes public investments that translate into a more competitive future for the people of Minneapolis and this entire region. Minneapolis applied for federal stimulus funding for a variety of critical projects and initiatives, including:

Protecting public safety gains
Retaining and creating jobs, and preparing workers for the 21st Century economy
Modernizing infrastructure
Leveraging Minneapolis' wireless and technology infrastructure
Supporting people and communities most impacted by the economic downturn
Expanding our green economy and building a greener Minneapolis
Promoting regional competitiveness and efficiencies
Environmental Stewardship
• Honeybees are vital to the production of fruits, vegetables, and seeds. They are responsible for pollinating about 1/3 of our food supply, and they are in danger. That's why I authored the Honeybee ordinance, with was passed by the City Council in April of 2009. The ordinance allows the keeping of honeybees within the City of Minneapolis.
University of Minnesota
•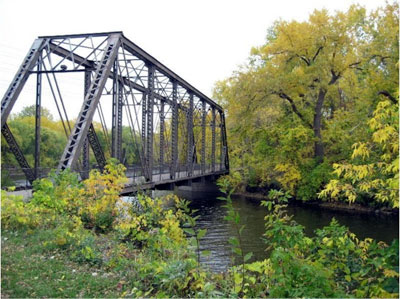 Alliance – Live Near Your Work! As a result of our collaborative efforts, a new Website was launched to promote homeownership in the Marcy Holmes Neighborhood. The site, titled "Live Near Your Work", lists current houses-for-sale in the neighborhood along with buyer incentives and programs and highlights information about the Marcy Holmes neighborhood.
The Riverfront
I co-chair the Minneapolis Mississippi Riverfront Corporation (MMRC), a non-profit that covers the entire riverfront, but whose first capital priority is the upper riverfront and implementation of the Above the Falls plan. In 2009, 16 of 24 board members were appointed to the Board and we began the process of conducting a Strategic Plan.