Multimodal Transportation: Giving People Options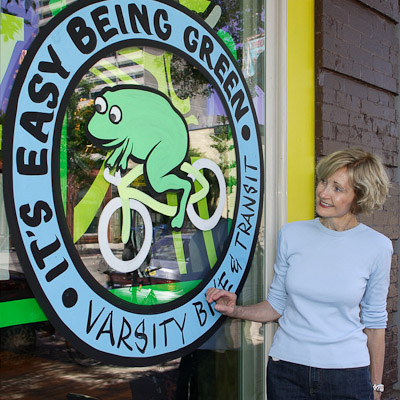 Community engagement is integral to the planning process for any transportation development. Designing pedestrian-friendly business nodes, coordinating bike trail ways and bus routes, and keeping our neighborhoods safe and attractive requires a commitment from all of us.
In 2008, I hosted a Third Ward Transportation Summit where residents and business owners could talk with a panel of governmental, transit and academic experts involved in transit planning and policy. The theme for the night was the connection between transportation, community and economic development and the need for those affected by transportation to make their voices heard.
Third Ward constituents have demonstrated a real commitment to engaging decision-makers in transportation planning. You've had many opportunities to do so as the Northeast community has been the site of a tremendous amount of both active transportation improvements and planning efforts. Because of our hard work, a lot has already been accomplished, including: the addition of bikeways, bridge renovations with bike and pedestrian amenities, road repairs, the addition of street cameras and lights, and traffic signal retiming.
Public Transit
Investment in public transportation and new rail transit options makes good environmental sense and good business sense. Efficient and effective mass transit has many benefits:
It reduces traffic congestion, air pollution and the consumption of carbon-based fuels,
It creates new job opportunities during construction and operation, and
It provides working people with an affordable, reliable transportation option.
I will actively promote expansion of bus routes and other mass transit options throughout the City. While fighting to maintain local bus service, I've been a champion of further development of LRT/mass transit options.
I supported construction of the North Star commuter rail line and going forward will work with neighborhoods and adjacent wards to create neighborhood-friendly business-transit hubs integrated into a comprehensive traffic and neighborhood development plan.
I support the Central Corridor Light Rail, which will connect downtown Minneapolis to downtown St. Paul while easing traffic congestion, improving mobility for those in the downtown areas and for those in the downtown and Northeast communities.
I support the Nicollet-Central Transit Alternatives study that is currently in the works and will have a positive impact on our Third Ward. This new spoke of our multimodal transit system will help get people to jobs, reduce congestion, improve ambient air quality, attract new ridership and be a welcome addition to transit options for residents along this corridor.
Multimodal Transit Includes Bikes and Pedestrians
If we want to reduce our reliance on foreign and domestic oil and achieve City and State goals for reducing carbon emissions, we need transportation solutions that are multimodal. Mass transit is a critical component, but we need to blend bus, rail, bicycle and pedestrian throughways into a transportation landscape that has previously focused largely on cars.
I support the bicycle transit options that are integrated into the Bicycle Master Plan, which is designed to connect bike paths and trailways across the City.
Nice Ride Minnesota expanded its bike share network into North Minneapolis. This completed Nice Ride bike access throughout the entire Ward. Multiple Northeast bikeway projects have been approved, are underway or have been completed in Northeast neighborhoods, including:
Bike lanes on Central Avenue NE: completed,
5th Street and 22nd Avenue bikeway: completed,
18th Avenue bikeway between Marshall and Monroe: completed,
Fillmore Street NE/6th Avenue SE bike boulevard: completed,
A federal grant proposal has been submitted to fund the 26th Avenue bike path connecting North Minneapolis and Northeast Minneapolis,
A plan is being developed to add a bike lane on Marshall Street NE from Broadway to 694, and
The Minneapolis Park Board received a $1 million grant from the federal government to construct bike lanes on the Mississippi Riverfront from Broadway to Lowry.
You can learn more about these at Bike NE Mpls.
Bridges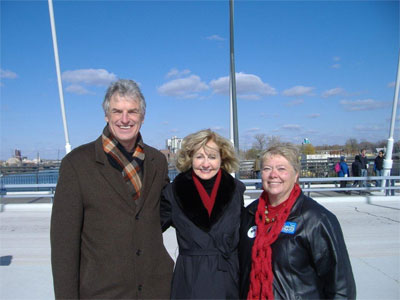 Lowry Bridge - The brand new Lowry Bridge is now open for business and is a great enhancement to our ward.
Plymouth Avenue bridge improvement are complete and the bridge is back in action
Moving Forward
By listening to community voices, by thoughtful planning and implementing a comprehensive array of transit solutions and the expansion of a more pedestrian-friendly environment, Minneapolis will build an integrated transit system that will see us through the next century. I will continue to be a strong advocate for multimodal transit options because they make sense for our City and our community.