Working for a Better Nicollet Island/East Bank Neighborhood
Safety & Livability • Parking • Business Mix • Riverfront Development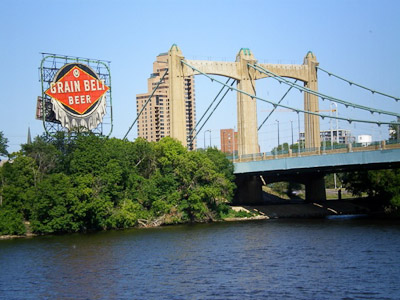 It is my honor to represent the residents and businesses of the Nicollet Island/East Bank neighborhood. One of the oldest neighborhoods in the City, it has seen a lot of new development and has a vibrant retail and entertainment district that attracts students, young professionals, and visitors from across the Twin Cities and beyond.
There is much for our community to celebrate, including:
The opening of the Red Stagg Supper Club, the first LEED-certified restaurant in Minneapolis, providing an excellent example of the kind of green development we need to see more of in this City.
The opening of the Cobalt condominium complex, a mixed-use development that brought several desirable businesses into the area, including a Lunds Market, the Prairie Stone pharmacy and North Memorial Clinic and Urgent Care Center.
Infrastructure improvements to Chute Square Park, which was privately funded by the neighborhood and local businesses
The obvious success of the East Bank has brought with it new challenges that I will continue working diligently to address: particularly parking issues and safety issues of patrons at nightclubs and bars.
Safety & Livability: Public safety is the number one priority for me and for my constituents. I serve on the City's Public Safety, Civil Right & Health committee.
I facilitate the Riverfront Entertainment District (RED) Partnership. This initiative was developed to increase public safety and police patrols in the area with the collaboration of the 2nd Police Precinct, Northeast businesses and the Northeast Chamber of Commerce. Last year, local businesses and neighborhoods contributed money for additional police patrols on Friday and Saturday nights in the summer.
I initiated and I facilitate monthly CARE Meetings with Minneapolis 2nd and 4th Precinct, U of M police, crime prevention specialists, the fire marshal, Minneapolis Regulatory Services staff and inspectors, Minneapolis Public Housing staff, the City Attorney, Hennepin County probation office, Hennepin County Taxpayer Services staff, and others to discuss, report on and resolve critical public safety matters, economic developments and other issues of importance to our Ward and City. We have enjoyed eight straight years of crime reduction in the Third Ward.
This January I chaired a committee that addressed the Pedal Pubs issue. I sponsored common sense regulations to promote safety and reduce negative impacts.
Parking: Communities can resolve the problems they face when diverse groups of people are brought to the table. To address the parking problem in the area, I've created the Nicollet Island/East Bank Neighborhood Parking Evaluation Workgroup, of which I am a member. This group examined existing zoning code parking requirements, evaluated the evolving parking needs of the area, including existing and new business developments, and explored ideas and solutions to adequately accommodate the parking needs of the community as it continues to expand, with consideration for adjacent neighborhoods.
Transit Options: Parking and traffic are a big concern, especially along University Avenue. Therefore, I've created a Traffic Work Group to make recommendations to the City on traffic speed, use of the roadways, traffic impact areas, repairs, lighting and traffic calming strategies for University Avenue and other streets in the Northeast area.
One way to reduce traffic congestion and parking problems is with increased use of multimodal transit solutions, walking and biking. I facilitated a Third Ward Transportation Summit to look at transportation issues and options including light rail, commuter bus and "complete streets" to improve biking and pedestrian safety. As a result, a number of improvements have been done to increase biking in the City. A study of Nicollet-Central Transit Alternatives is currently underway, which will have a positive impact on transit options in this neighborhood.
Gardening: Two community gardens were added in 2012. I served on the taskforce for Homegrown Minnesota and am a supporter of urban agriculture. Community gardens across the U.S. have reaped big dividends with improved access to healthful food, increasing opportunities for healthy activity and social interaction, and even reducing crime.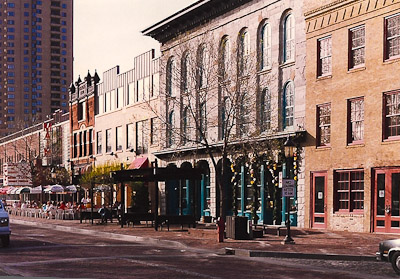 Business Development: I have taken and will continue to take the lead on Riverfront planning efforts that will have a big impact on Nicollet Island/East Bank. I serve on the Executive Committee of the Minneapolis Riverfront Partnership and on the steering committee of RiverFIRST; two partnerships currently working to develop a comprehensive vision for eco-friendly development of our riverfront asset.
The first phase of work will be to implement the "Above the Falls Plan" plan, and then development efforts will extend through the Nicollet-East Bank area. Together we will ensure that development contributes to, rather than detracts from, our community.
Communities can resolve problems and create opportunities when diverse groups of people come together to talk. That's why I sponsor the yearly NeighborhoodFEST to give those who live and work in the Third Ward an opportunity to build connections and learn from one another.
Moving Forward
With your support I will continue, as your city council member, to listen and create ongoing opportunities for community engagement. I will ensure your voice and views are heard as new developments emerge.