Working for a Better Sheridan Neighborhood
Housing • Parking • Business Mix • Parking • Riverfront Development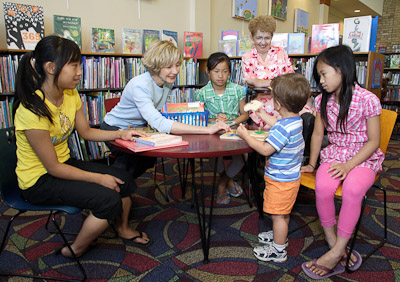 It is my honor to represent the residents and businesses of the Sheridan neighborhood. Your area is a huge success story: Restoration of the Grain Belt brew house and Sheridan's designation as an Arts District, with a flood of new ventures along 13th Avenue, have brought vitality and visitors from across the entire region, changing the face of Northeast.
During my tenure as your City Council member, you've continued to build upon the big gains you've made:
Sheridan was the only neighborhood in the City without a park until the recent creation of Sheridan Memorial Park.
We received $1 million in grants from the federal government to create riverfront bike lanes from Broadway to Lowry Ave.
Development continues in the 13th Ave NE Arts District.
I'm pleased to have played a lead role in the planning, problem solving and approval of many of these key projects.
Housing: An exciting new project is beginning in your area. The historic Grain Belt Office Building is being rehabbed and 250 units of housing are being created on an adjacent parcel. Everwood has been selected to do this development.
Safety: Public safety is the number one priority for me and for my constituents. I serve on the City's Public Safety, Civil Right & Health committee.
I initiated and I facilitate monthly CARE Meetings with Minneapolis 2nd and 4th Precinct, U of M police, crime prevention specialists, the fire marshal, Minneapolis Regulatory Services staff and inspectors, Minneapolis Public Housing staff, the City Attorney, Hennepin County probation office, Hennepin County Taxpayer Services staff, and others to discuss, report on and resolve critical public safety matters, economic developments and other issues of importance to our Ward and City. We have enjoyed eight straight years of crime reduction in the Third Ward.
I facilitate the Riverfront Entertainment District (RED) Partnership. This initiative was developed to increase public safety and police patrols in the area with the collaboration of the 2nd Police Precinct, Northeast businesses and the Northeast Chamber of Commerce. Last year, local businesses and neighborhoods contributed money for additional police patrols on Friday and Saturday nights in the summer.
Transit and Parking: The Sheridan neighborhood identified parking and traffic as concerns in its Phase II NRP Plan, particularly along University Avenue and Broadway. I've created a Traffic Workgroup to make recommendations on traffic speed, use of the roadways, traffic impact areas, repairs, lighting and traffic calming strategies for University Avenue and other streets in the Northeast area.
I facilitated a Third Ward Transportation Summit to look at transportation issues and options including light rail, commuter bus and "complete streets" to improve biking and pedestrian safety. Biking improvements have been made throughout the City and the Northeast area will soon see benefits from commuter buses on the Central Corridor. Looking forward, I will continue to advocate for common sense, multimodal transit solutions to get people to jobs, unclog our thoroughfares, and improve our environment.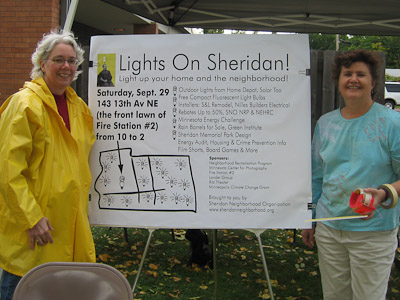 Business Development: In addition to 13th Avenue, the Mississippi Riverfront will be an area of strong development in coming years. I have taken and will continue to take the lead on Riverfront planning efforts. I serve on the Executive Committee of the Minneapolis Riverfront Partnership and on the steering committee of RiverFIRST; two partnerships currently working to develop a comprehensive vision for eco-friendly development of our riverfront asset.
The first phase of work will be to implement the "Above the Falls Plan" plan, which covers the riverfront in this neighborhood. I will work with you to ensure that development contributes to, rather than detracts from, the Sheridan community.
Communities can resolve problems and create opportunities when diverse groups of people come together to talk. That's why I sponsor the yearly NeighborhoodFEST to give those who live and work in the Third Ward an opportunity to build connections and learn from one another.
Moving Forward
With your support I will continue, as your city council member, to listen and create ongoing opportunities for community engagement. I will ensure your voice and views are heard as new developments move forward.