Working for a Better Beltrami Neighborhood
Housing & Foreclosure Prevention • Safety & Livability • Community Garden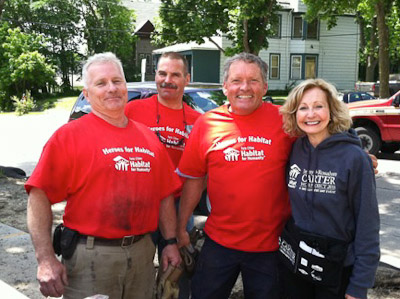 It is my honor to represent the residents and businesses of the Beltrami neighborhood. Together, we've worked hard to help strengthen the neighborhood. Our progress has been strong.
Housing: Beltrami was among the communities hardest hit by the foreclosure crisis that began in 2008. I moved quickly to address the issue of foreclosures by spearheading the first public discussion of this issue, convening a panel of federal, state and local officials, banks and homeowners. That meeting led to a congressional hearing in Minneapolis and resulted in the City of Minneapolis receiving some $70 million from state and federal sources for home rehab, housing development and home ownership strategies. Learn more about my current priorities for housing.
Livability: Safety is the number one priority for Beltrami residents and for me. I facilitate monthly CARE Meetings with Minneapolis and U of M police, crime prevention specialists, the fire marshal, City Regulatory Services staff and inspectors, Minneapolis Public Housing staff, the City Attorney, Hennepin County probation office, Hennepin County Taxpayer Services staff, and others to discuss and report on critical public safety matters, economic developments and other issues of importance to our Ward and City. My neighborhoods have seen ongoing reductions in crime.
Gardens and Green Space: Beltrami is home to the first community garden opened under the Homegrown Minneapolis initiative. I served on the taskforce for Homegrown Minnesota and am a supporter of urban agriculture. It's a step that has been shown to pay huge dividends in communities all across the U.S., with improved access to healthful food, providing opportunities for healthy activity and social interaction, and even reducing crime. Residents close to the Beltrami garden can appreciate the transformation of a vacant property at 1213 Spring Street NE into a beautiful green space. Greening Minneapolis continues to be one of my priorities.
Communities can resolve problems and create opportunities when diverse groups of people come together to talk. That's why I sponsor the yearly NeighborhoodFEST to give those who live and work in the Third Ward an opportunity to build connections and learn from one another.
As your City Council member, I will continue to listen and create ongoing opportunities for community engagement. I will ensure your voice and views are heard as new developments move forward.