Working for a Better St. Anthony East Neighborhood
Home Ownership • Safety • Transit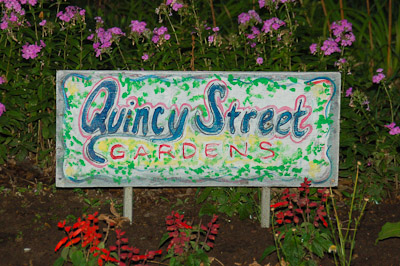 It is my honor to represent the residents and businesses of the St. Anthony East neighborhood, one of the most historic neighborhoods in our City and a community where things are working well. It's attracting a greater number of working professionals and young families into the area and has extremely strong housing stock.
According to your neighborhood's most recent survey, more than 80% of St. Anthony East residents find the neighborhood a good or excellent place to live! Together, we've played a role in that success as we tackled issues that you identified.
St. Anthony East has been working to enact improvements in housing, transportation, and safety. I'm pleased to say that significant progress has been made in many of these areas, including:
Construction was completed on the Old Third Townhomes. This Habitat for Humanity project provides safe and affordable housing for eight families, and includes a rain garden, playground, flowering trees and shrubs, and decorative lighting.
Eco-sensitive features were included on the expansion of Children's Dental Services clinic, including a rain garden.
Transit Options: People in St. Anthony East expressed interest in more transportation options, including a possible streetcar line on the Nicollet Avenue/Central Avenue Corridor and enhanced bus options on key routes. A study of Nicollet-Central Transit Alternatives is taking place this year. But transit is more than just cars and buses. I will continue to support efforts to make our streets safer for bikers and pedestrians.
Safety: Public safety is the number one priority for me and for my constituents. I serve on the City's Public Safety, Civil Right & Health committee.
I initiated and I facilitate monthly CARE Meetings with Minneapolis 2nd and 4th Precinct, U of M police, crime prevention specialists, the fire marshal, Minneapolis Regulatory Services staff and inspectors, Minneapolis Public Housing staff, the City Attorney, Hennepin County probation office, Hennepin County Taxpayer Services staff, and others to discuss, report on and resolve critical public safety matters, economic developments and other issues of importance to our Ward and City. We have enjoyed eight straight years of crime reduction in the Third Ward.
Communities can resolve problems and create opportunities when diverse groups of people come together to talk. That's why I sponsor the yearly NeighborhoodFEST to give those who live and work in the Third Ward an opportunity to build connections and learn from one another.
Moving Forward
With your support I will continue, as your city council member, to listen and create ongoing opportunities for community engagement. I will ensure your voice and views are heard as new developments move forward.