Jobs and Community Development in Minneapolis River Neighborhoods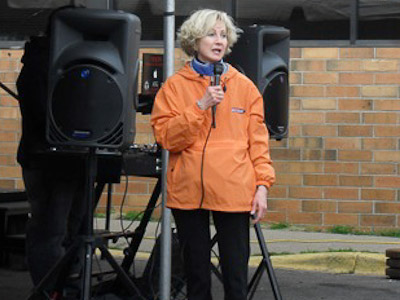 Cities grow or shrink based on their success in attracting investments — investments that bring residential, commercial, and industrial development projects to their City. When small and large business investors decide to site their projects in Minneapolis, City officials and leaders must be willing to assume responsibility for involving the community in the planning and decision-making process.
Without community involvement there is greater risk that projects will not be welcomed by the affected neighborhood but will instead be derailed by misunderstandings and lengthy disputes between developers and neighborhood groups and residents. Without community involvement, the success of any development project is in jeopardy.
During my tenure on the City Council, the number, quality and diversity of businesses in the Third Ward has increased significantly. I ALWAYS promote community engagement to ensure everyone has a voice when decisions are made. It is a cornerstone of my work.
Job Goals: Local, Minority and Women Workers
As part of its efforts to address the home foreclosure crisis, the City of Minneapolis Community Planning and Economic Development department set a goal to employ Minneapolis residents in the rehabilitation of vacant and foreclosed homes by connecting developers with construction workers, by assisting Minneapolis residents in training in the construction industry, and by promoting green employment opportunities. I supported this and other efforts to connect local workers to local projects.
As a member of the Public Safety, Civil Right & Health (PSC&H) committee, I played a role in asking the Minneapolis Civil Rights Department to draft new goals for the City of Minneapolis to achieve better representation of minority and women workers on City-funded projects.
Expansion of hiring goals for women and minorities was critical to my support of the new Viking Stadium. I worked to ensure that the Stadium package legislation included training and hiring of residents in Minneapolis.
The Central Corridor Light Rail project has a minimum goal of 15% minority-owned businesses, 18% minority workforce, and 6% female workforce.
Growing Small Businesses
Small businesses are a cornerstone of neighborhood development. I support programs that bring needed resources to small business owners and development plans that revitalize commercial corridors through roadway and transit improvements.
An example of planning to help small businesses succeed is the "Great Streets" grant for commercial revitalization, which will improve businesses along the Lowry Corridor.
Well-crafted large projects allow small businesses to flourish. I supported development of the Cobalt condominium complex, which drew Lunds Grocery, Prairie Stone Pharmacy, and a North Memorial Clinic and Urgent Care Center into the Nicollet Island/East Bank neighborhood.
Redevelopment Underway
Redevelopment projects are underway or are in the planning stages for many Third Ward neighborhoods. These are a few of the bigger projects:
Grain Belt Office Building Redevelopment: Everwood was selected to develop and restore the Grain Belt Building for commercial and office space in the office building and to build housing on adjacent vacant land.
Granary Corridor: I worked with a team of planners, engineers, architects, and community members to evaluate the feasibility of a new roadway that incorporated the "complete street" model for biking and walkways along the Granary Corridor.
Mississippi Riverfront Development: Third Ward neighborhoods that adjoin the Mississippi river will be affected by the "Above the Falls Plan" and other riverfront developments. I sit on two key agencies tasked with planning and implementing redevelopment of the Mississippi Riverfront. Learn more about these efforts.
I will continue to encourage economic development efforts that promise positive outcomes for businesses AND residents of Third Ward neighborhoods. These developments will be carried out only after comprehensive discussions have taken place to allow all voices to be heard. I will coordinate Third Ward proposals with City staff, developers, and neighborhoods, resulting in improved, eco-friendly designs, and inclusion of arts components.