Things Work Better When We Work Together
Community Engagement in the Third Ward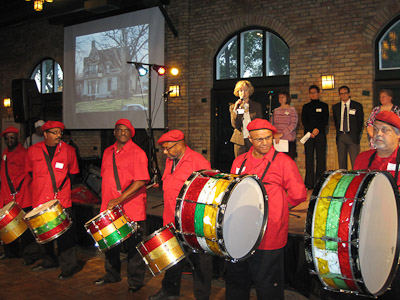 One of my greatest strengths as a City Council member is my ability to bring the community together to solve problems. I firmly believe that when diverse groups of people weigh in on an issue, the outcome is more likely to be successful and effective for all concerned. To that end, I facilitate monthly and yearly community meetings involving all neighborhoods of the Third Ward:
NeighborhoodFEST/Third Ward Summit is a yearly celebration and networking extravaganza that brings together residents and businesses from all of the Third Ward neighborhoods. In 2012, some 2,000 people attended this event.
Monthly CARE Meetings: I initiated and I facilitate monthly CARE Meetings with Minneapolis 2nd and 4th Precinct, U of M police, crime prevention specialists, the fire marshal, Minneapolis Regulatory Services staff and inspectors, Minneapolis Public Housing staff, the City Attorney, Hennepin County probation office, Hennepin County Taxpayer Services staff, and others to discuss, report on and resolve critical public safety matters, economic developments and other issues of importance to our Ward and City. We have enjoyed eight straight years of crime reduction in the Third Ward.
As a result of listening and engaging with the community, I identified areas where public involvement would make a difference. Here are a few of the groups I've developed that have a specific focus based on neighborhood needs:
I organized a MOVE IN/MOVE OUT Work Group to develop solutions and engage partnerships and collaborators in order to improve the experience of students and neighbors in the University District neighborhoods when students move in and out of student housing.
I organized a University Avenue NE/SE Traffic Work Group to make recommendations on transportation issues that included speed, lights, and traffic calming strategies.
A Parking Evaluation Work Group was formed to examine existing zoning code parking requirements, to evaluate the evolving parking needs of the Nicollet Island/East Bank neighborhood, including existing and new business developments, and to explore ideas and solutions to adequately accommodate the parking needs of the community as it continues to expand, with consideration of adjacent neighborhoods.
And in some areas, my community engagement efforts have resulted in historic new partnerships and an outstanding opportunity to address long-standing concerns in the community:
The University District Alliance is a legislative partnership of the southeast neighborhoods (Marcy Holmes), University of Minnesota, Augsburg College, the Third Ward, Regulatory Services, the business community, the 2nd Police Precinct and the University of Minnesota police department. This Alliance supports the vision of a) capitalizing on the region's exceptional resources (riverfront, Dinkytown and University of Minnesota); b) maintaining and improving a vibrant, safe, healthy and sustainable community; and c) becoming a preferred place for people of all ages to live, work, do business and visit.
The Stadium Area Advisory Group, (SAAG) was created to advise the University's leadership on issues and concerns of nearby neighborhoods related to the planning, construction and operation of the new on-campus stadium. I serve as a regular member of this group.
To address public safety and livability issues in Northeast Minneapolis, I helped organize the RED – the Riverfront Entertainment District – Partnership that includes my office, the 2nd Police Precinct, the Northeast Chamber of Commerce, nonprofit organizations, the neighborhood association, and residents.
The Southeast Strategic Compliance Team is a partnership of the Third Ward office, the 2nd Police Precinct, Regulatory Services and the neighborhood. It addresses housing issues in the neighborhood.
Moving Forward
I firmly believe the best solutions are not those imposed from above, but those that arise from the grassroots, when the City, neighborhoods, and business community partner to solve problems and act together to improve our neighborhoods. With your support, I intend to continue my monthly Third Ward CARE Meetings and our annual NeighborhoodFEST, and I will look for new opportunities to engage the public in decision-making and ensure that your voice is heard.