Working for a Better North Loop Neighborhood
Safety • Green Spaces • Schools • Riverfront Development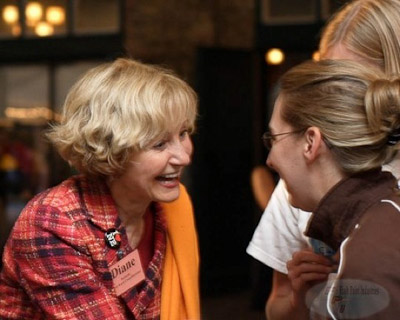 The North Loop neighborhood joins the Third Ward as a result of redistricting. Like other downtown neighborhoods, the North Loop has experienced skyrocketing growth in residential population and in development. It's clear in the most recent Small Area Plan that residents are concerned about quality of life issues.
The issues that concern me are also of great concern to you, such as:
What Makes a Livable Neighborhood?
Transit: The North Loop has become home to a large number of young professionals who want to be close to work and to the vibrant nightlife Minneapolis has to offer. The North Loop will be impacted by rail and commuter transit developments. I will continue to be a strong advocate for multimodal transit. I will continue to advocate for complete streets that ease congestion, improve bikability and walkability and strengthen the community.
Green Buildings/Green Spaces: Neighborhood redevelopment provides a unique opportunity to make lasting improvements in infrastructure. In my former North Minneapolis neighborhoods, redevelopment that followed the foreclosure crisis resulted in the creation of exemplary "green" housing at the EcoVillage in Hawthorne. I will continue to advocate for green and sustainable technologies in all new and redeveloped housing.
Safety: Public safety is the number one priority for me and for my constituents. I serve on the City's Public Safety, Civil Right & Health committee. I initiated and I facilitate monthly CARE Meetings with Minneapolis 2nd and 4th Precinct, U of M police, crime prevention specialists, the fire marshal, Minneapolis Regulatory Services staff and inspectors, Minneapolis Public Housing staff, the City Attorney, Hennepin County probation office, Hennepin County Taxpayer Services staff, and others to discuss, report on and resolve critical public safety matters, economic developments and other issues of importance to our Ward and City. We have enjoyed eight straight years of crime reduction in the Third Ward.
Schools: I have asked the Minneapolis School Board and the School Superintendent to support expansion of schools into the North Loop neighborhood. It is much needed in our downtown core as new families and children continue to move into the area.
Business Development: Two areas of the North Loop will be experiencing significant growth and change: the area bordering Downtown West, particularly near the Farmers' Market, and the area along the river.
I have taken and will continue to take the lead on Riverfront planning efforts that will have a big impact on Nicollet Island/East Bank. I serve on the Executive Committee of the Minneapolis Riverfront Partnership and on the steering committee of RiverFIRST; two partnerships currently working to develop a comprehensive vision for eco-friendly development of our riverfront asset. I will work with you to ensure that development contributes to, rather than detracts from your community.

Communities can resolve problems and create opportunities when diverse groups of people come together to talk. That's why I sponsor the yearly NeighborhoodFEST to give those who live and work in the Third Ward an opportunity to build connections and learn from one another.
Moving Forward
With your support I will continue, as your city council member, to listen and create ongoing opportunities for community engagement. I will ensure your voice and views are heard as new developments emerge.